19. 
Narrow Stance Deadlift
Select a medium-to-heavy kettlebell; 15 kilograms (about 33 pounds) should be a good start, but feel free to go lighter or heavier. There should be about half a foot of space in between your feet.
With your core engaged and your back flat, grip the handle of the kettlebell with both hands, holding it in front of you with your arms fully extended.
Engage your core as you shift your hips backward, like you are going to sit in a chair, lowering the kettlebell down to the ground. Be sure not to round your back.
Still engaging your core, drive through your heels and squeeze your glutes as you lift up.
This counts as one rep.
20. 
Bent-Over Row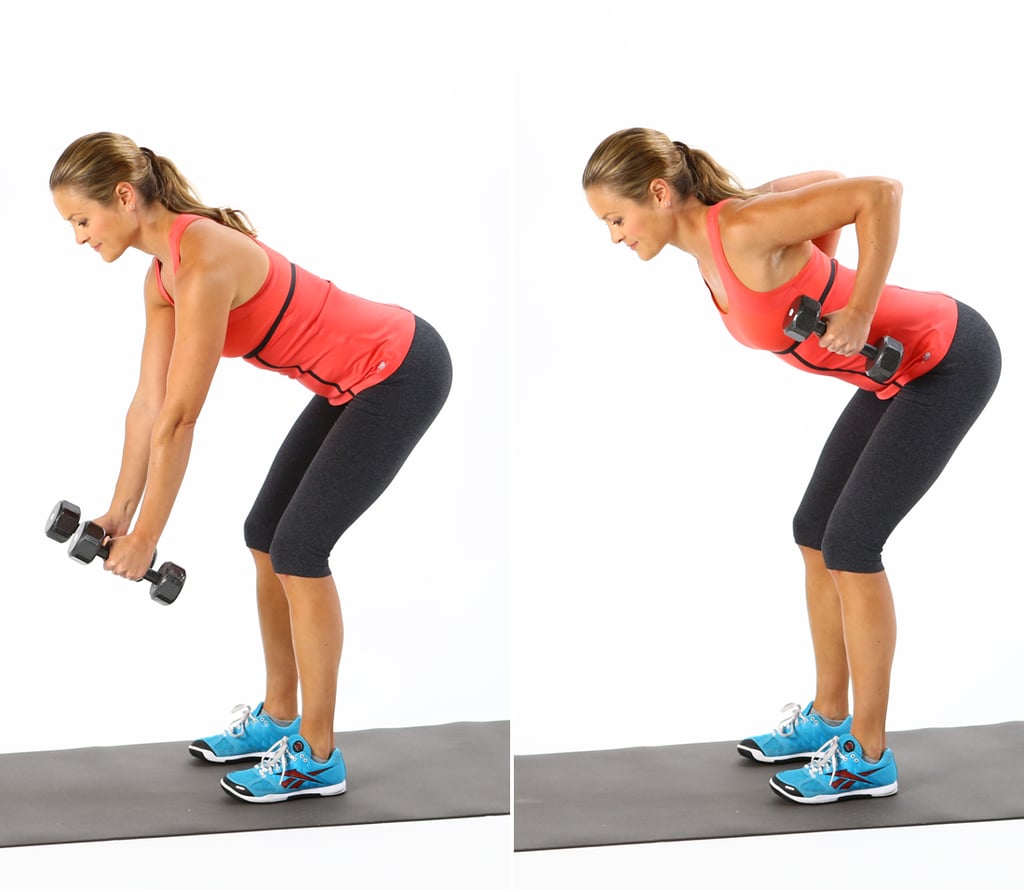 Image Source: POPSUGAR Photography
Lean forward, and bend both knees, remembering to keep a flat back.
Extend your arms so they are straight. Lift the dumbbells straight up to chest level, squeezing your shoulder blades together as you do. Be sure to keep your elbows in and pointed upward. Don't arch your back.
Slowly lower the weights back to the starting position to complete one rep.
21. 
Hex Bar Deadlift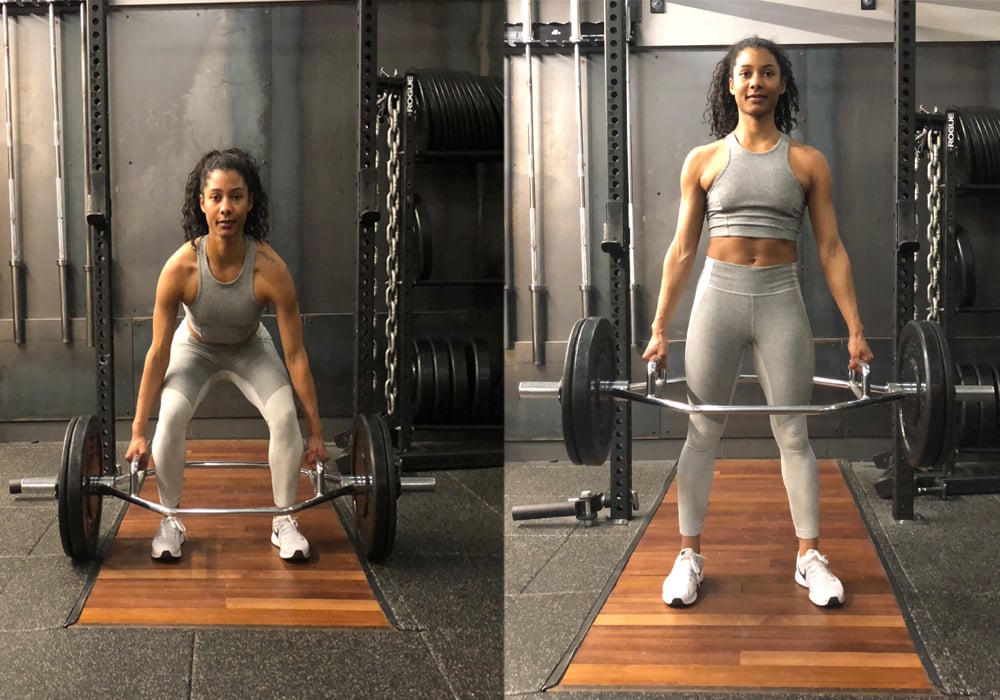 Image Source: POPSUGAR Photography / Tamara Pridgett
Load the hex bar with the weight of your choice. If you're new to the move, start by just using the bar without any additional weight.
Stand in the center of the hex bar with your feet hip-width apart.
Bend at your hips and knees as you grab the handles of the hex bar. Raise your hips up slightly, keeping your back flat, to create tension in the back of your legs (your hamstrings will feel tight).
Keeping your back flat and shoulders relaxed, drive your heels through the ground as you stand straight up.
Squeeze your glutes at the top of the lift to ensure you get full hip extension.
Continue to grasp the handles as you lower the weight to the ground with control. Be sure to keep your chest open and your back flat. This counts as one repetition.